Streaming to and from Pro Tools is incredibly simple with LISTENTO.
LISTENTO allows you to stream uncompressed audio with as little as 0.1 seconds of latency directly from any DAW.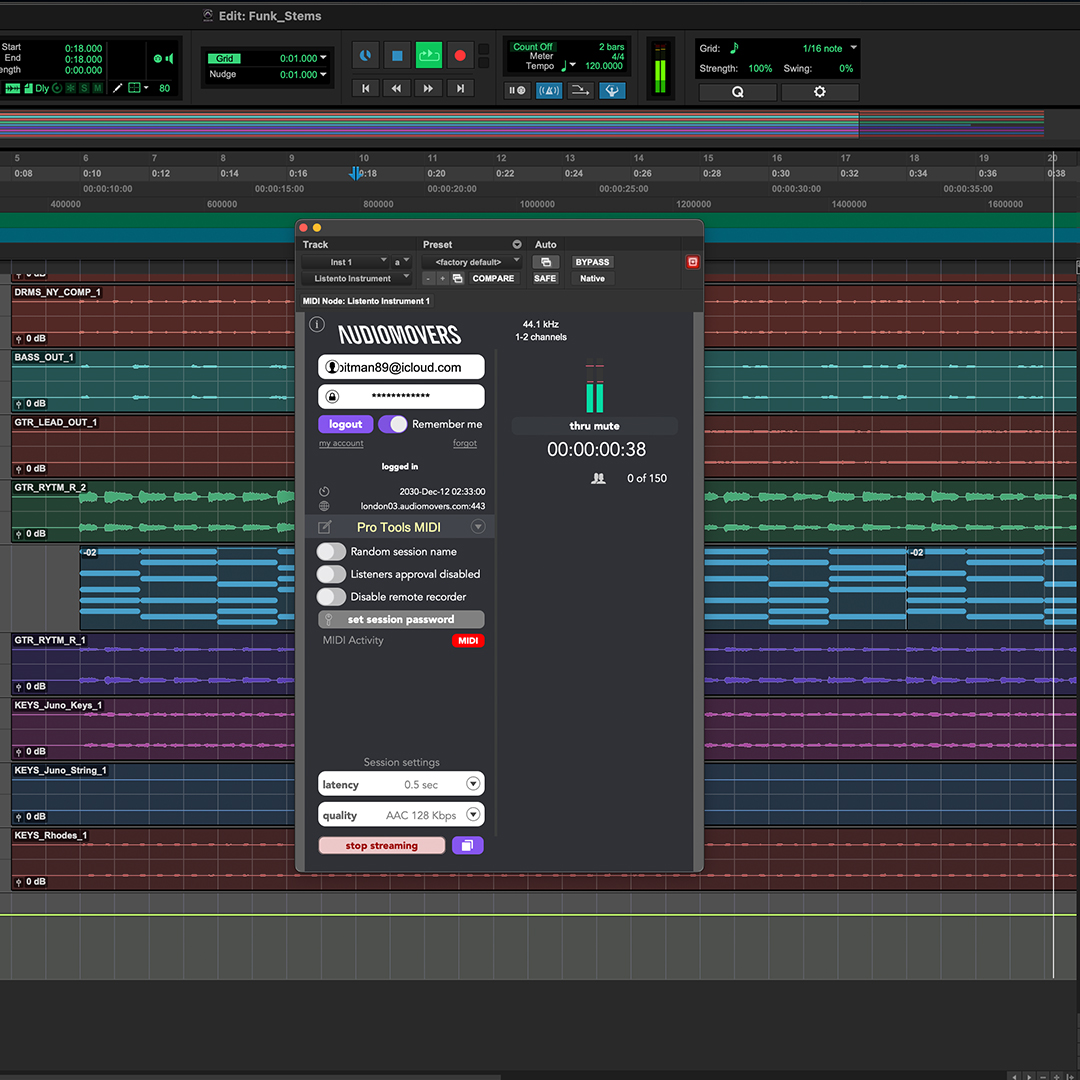 Getting started in Pro Tools
Place the LISTENTO plugin onto your stereo out channel – make sure it's last in the plugin chain so that all effects are applied to your stream.
Next, the LISTENTO plugin will create a streaming link you can open in your web browser or the LISTENTO receiver plugin.
Copy this streaming link and send it to your collaborator or yourself, depending on if you're creating music remotely or testing out a mix on another device.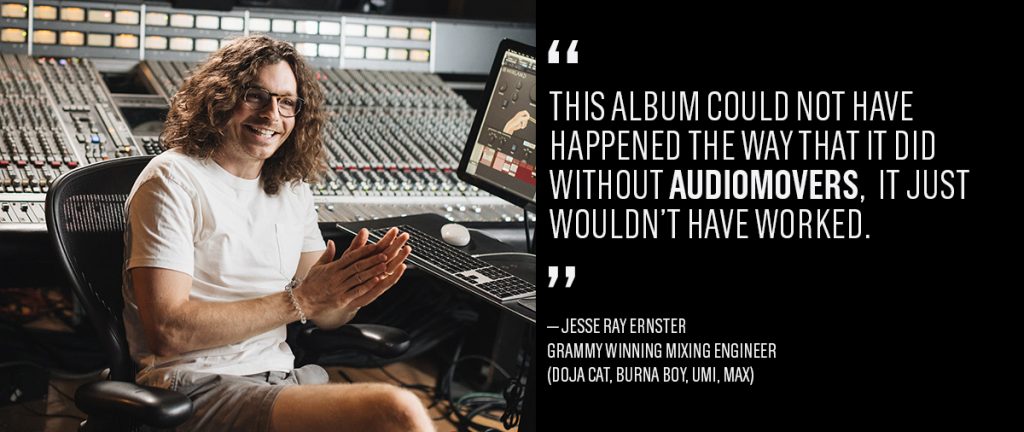 Start streaming from Pro Tools
Get your first two days of LISTENTO on us.
Simultaneous listener count
150 listeners
10 listeners
Custom
Up to 32-bit/96 kHz streaming quality
Stream from VST/AU/AAX plugin
Adjustable latency and bitrate
Stream in up to 9.1.6 surround inc. Dolby ATMOS
Up to 16 multi-channel audio transmission
Secure listener approval and recording controls
Stream audio from your DAW or browser
Stream MIDI
Custom backgrounds
New feature previews
Revoke and reassign licences across users
On-hand audio expert support
Payment via invoice