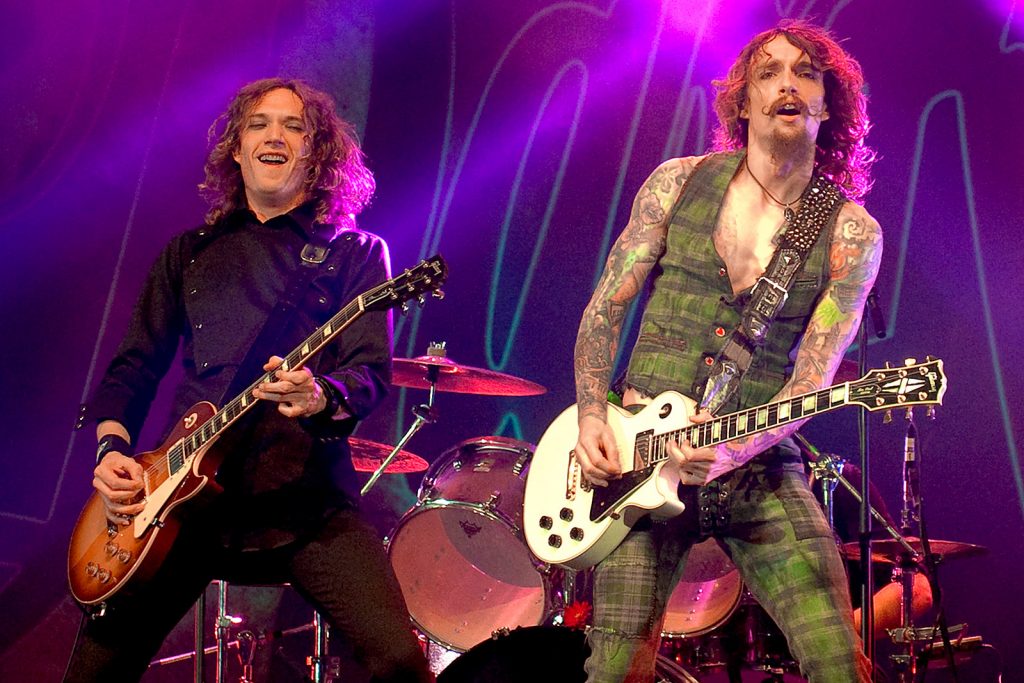 Producer, guitarist and backing vocalist for The Darkness Dan Hawkins reveals their process for completing 'Motorheart' entirely remotely.
Any experienced vocalist will tell you that the key of a song can make all the difference. With lead vocalist Justin Hawkins' falsetto-led vocal performance being a staple to the bands sound, this is something that the Hawkins brothers knew all too well.
With Justin living in Switzerland and Dan working from a horse-stable turned studio in the Sussex countryside, the brothers needed a creative solution when they began writing for what became Motorheart during the height of lockdown restrictions, Hawkins shared in an interview with Mix Online. This is where LISTENTO entered the equation.
The software enabled the brothers to freely experiment with melodies and lyrics, remotely in real-time. Acting the moment inspiration struck, as if they were in the same room. The record was widely referred to as "The Darkness' silliest album yet". However, all publications agreed that it was an escape from reality that many needed during the hardest of times.

Check out the full album on Spotify and let us know what you think.