In modern music production, a digital audio workstation (DAW) is software for recording, editing and producing audio and MIDI tracks.
It acts as the music producer's central hub and houses the instruments, sounds, tools and plugins needed to record high-quality music. Think of it as the canvas music creators use to create and refine their art and skill set.
Replacing and surpassing the analogue and digital tape-based formats which preceded it, the modern DAW incorporates the functionality of recording consoles and outboard effects processors in one integrated application.
Let's take a closer look below.
History of the DAW
Knowing the history of DAWs is not essential when learning how to use one. Still, it is crucial to understand where the journey began and to recognize the rapid advancements in technology and accessibility over the last fifty-odd years.
The earliest iterations of the modern-day DAW date back to the late 1970s when Soundstream developed the first digital recorder. The creation of a commercially viable DAW would not come for another few years, not until the home computer market would explode into prominence in the late 1980s and products like Apple, Atari, and Commodore Amiga gave access to inexpensive data storage & quicker processing and disk speeds.
Following suit, engineers used Macromedia's Soundedit, with Microdeal's Replay Professional and Digidesign's Sound Tools and Sound Designer to edit audio samples for sampling keyboards like the E-mu Emulator II and the Akai S900. Soon, people began to use them for simple two-track audio editing and mastering.
In a perfect storm of technological advancements and high-tech innovation, the landscape and integration of personal computers would lead to digital audio recording and MIDI forever augmented, racing towards what we now understand to be the modern-day DAW.
In 1994, 4-track editors were brought to market, and major recording studios began to take note just as Pro Tools, Cubase, and the first Windows-based DAWs were introduced. By 1996, 32-track DAWs were readily available and became the industry standard.
Is it challenging to use a DAW?
DAWs are incredibly powerful, intuitive software with many functions, controls, channels and options. Naturally, having many options may lead to confusion when initially interacting with the DAW, but please don't let this discourage you.
As a beginner, you don't need to understand the full array of advanced functions to use the DAW. It is wise to invest time in getting to grips with the basic functionality and core fundamentals of the DAW, gradually building your knowledge and skill set over time.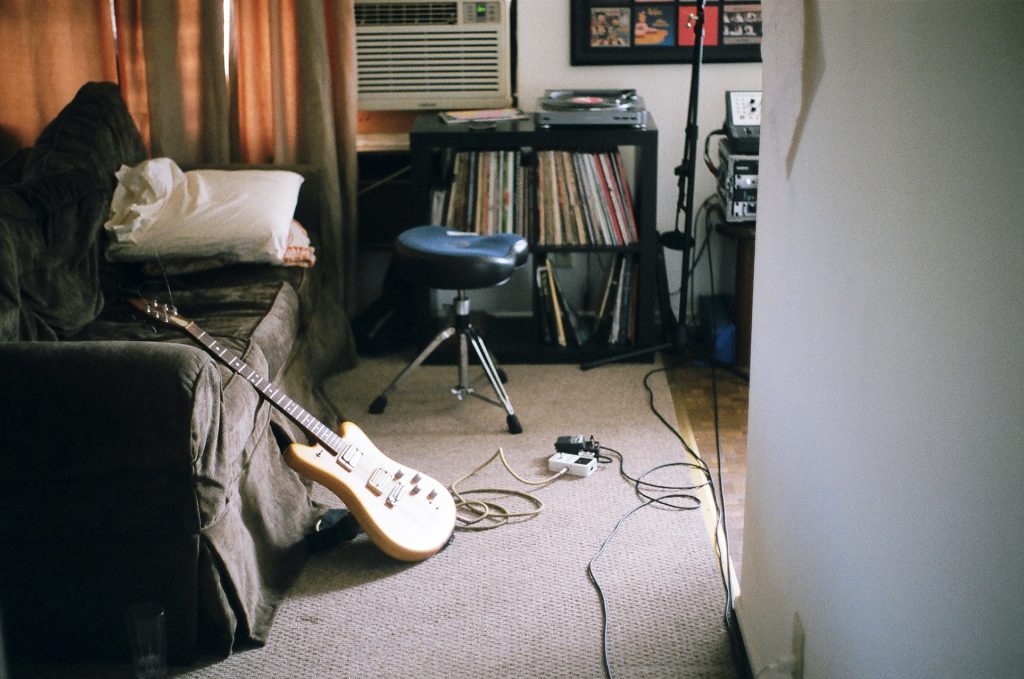 What does a DAW do?
DAWs link your computer and musical equipment, allowing you to record, edit and arrange digitally.
There is a plethora of DAWs available, each with its distinct capabilities and features, but all, regardless of brand, offer the same core functions:
Record, edit and arrange audio & MIDI information in a timeline order.
Compose using virtual instruments
Utilize audio effects plugins
Sound Design and non-musical audio
Which DAW should I use?
As mentioned above, most, if not all, DAWs offer similar functions and controls. No matter which DAW you choose to use, you will be able to record and process audio and MIDI to a high standard, depending on your level of expertise and how you utilize the software.
Core considerations to be taken when investigating which DAW is right for you are:
The genre of music you plan to produce
Your computer operating system and hardware
Audio plugin compatibility
Ableton Live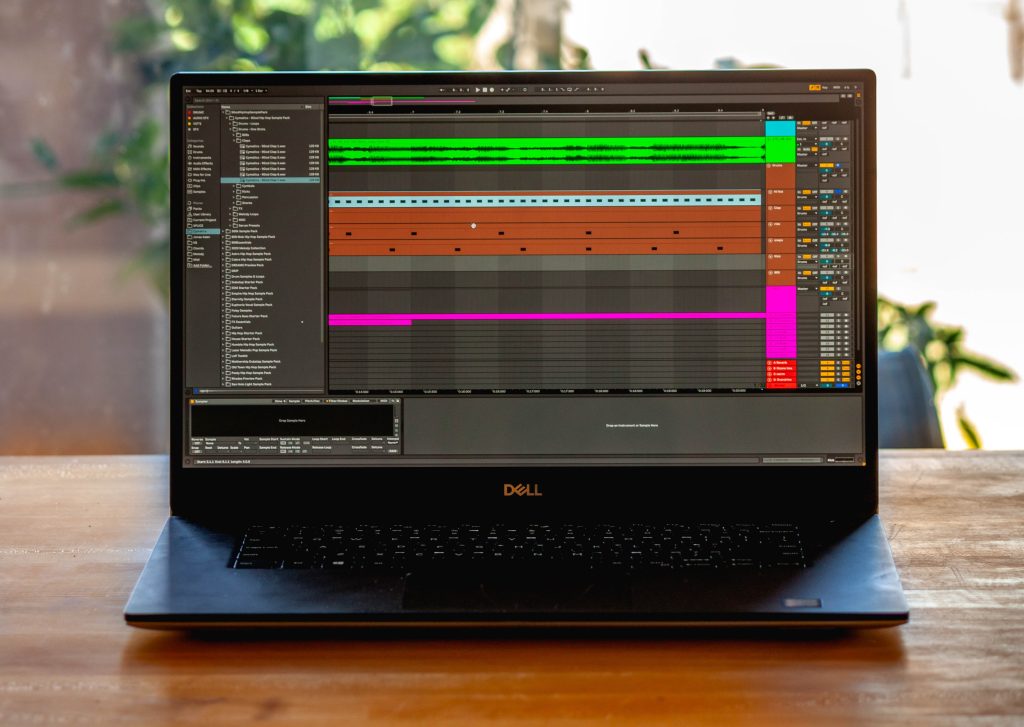 For over 20 years, Ableton Live has been an industry standard and the preferred choice for many artists and producers. It offers seamless integration into live performance settings, is highly intuitive, and has an attractive, fast workflow and an impressive GUI.
It is designed for live performances and has provided music producers with an expansive range of versatility in studio and live environments, particularly in electronic and dance music.
While predominantly used by electronic producers, Ableton Live can craft nearly every genre imaginable. Meaning the genre of music you create does not limit the level of freedom and expression one can expect to enjoy when using Ableton Live.
| | |
| --- | --- |
| Product | Price |
| Ableton 11 Intro | £69 |
| Ableton 11 Standard | £319 |
| Ableton 11 Suit | £539 |
FL Studio
With its origins in DIY EDM music and beat making, the formerly known Fruity Loops', has evolved into FL Studios. FL Studios acts as an impressive domain for electronic music production and contains a vast array of virtual instruments, and samples, and offers a creative, albeit unconventional, workflow setup.
It has endured over 25 years of rigorous development and has become one of the world's most popular DAWS. Whether you're producing music from your bedroom or playing on the world's largest stages, FL Studios has the ability to be the perfect DAW for you.
| | |
| --- | --- |
| Product | Price |
| FL Studio Fruity Edition | £85 |
| FL Studio Producer Edition | £164 |
| FL Studio Signature Edition | £225 |
| FL Studio All Plugins Edition | £409 |
Logic Pro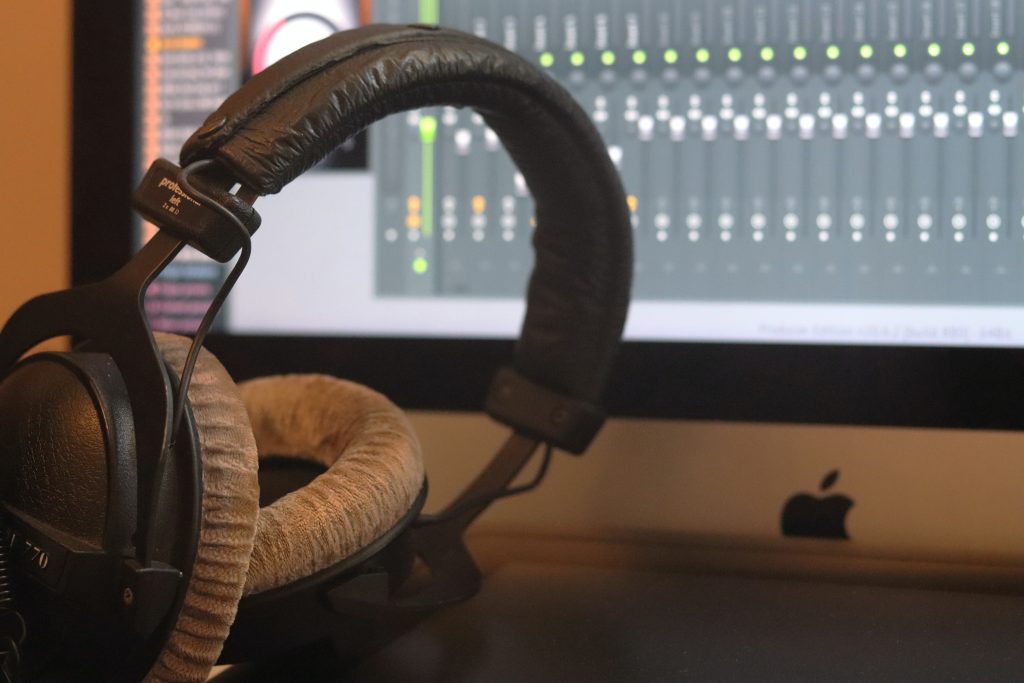 First developed in 1993 by a company called Emagic, Logic Pro offers a complete collection of sophisticated creative tools for professional songwriting, beat making, editing and mixing. It is powered by intuitive design features and garners quick impactful results.
We take it for granted nowadays but when you look back on the early days of Logic Pro, it tells us a story of extreme innovation and industry disruption. Logic Pro changed the game by providing expansive suites of virtual instruments, from EXS24 to the various vintage electric pianos and organs on offer.
Although the first 5 versions of Logic Pro were available on Windows and Apple devices, in 2002, Apple purchased Logic Pro and announced that the software would only be available to use on Apple devices, in doing so, ostracising half of their market.
Now in its 10th iteration, Logic Pro X has become one of the most commonly used DAWs among songwriters, artists, music producers and mixers, both at a grassroots level and those of industry notoriety.
Logic Pro X is priced at £179 and is available to purchase on the Apple App Store. It requires 6GB of available storage for minimum installation and up to 72GB storage space for its full Sound Library installation.
Avid Pro Tools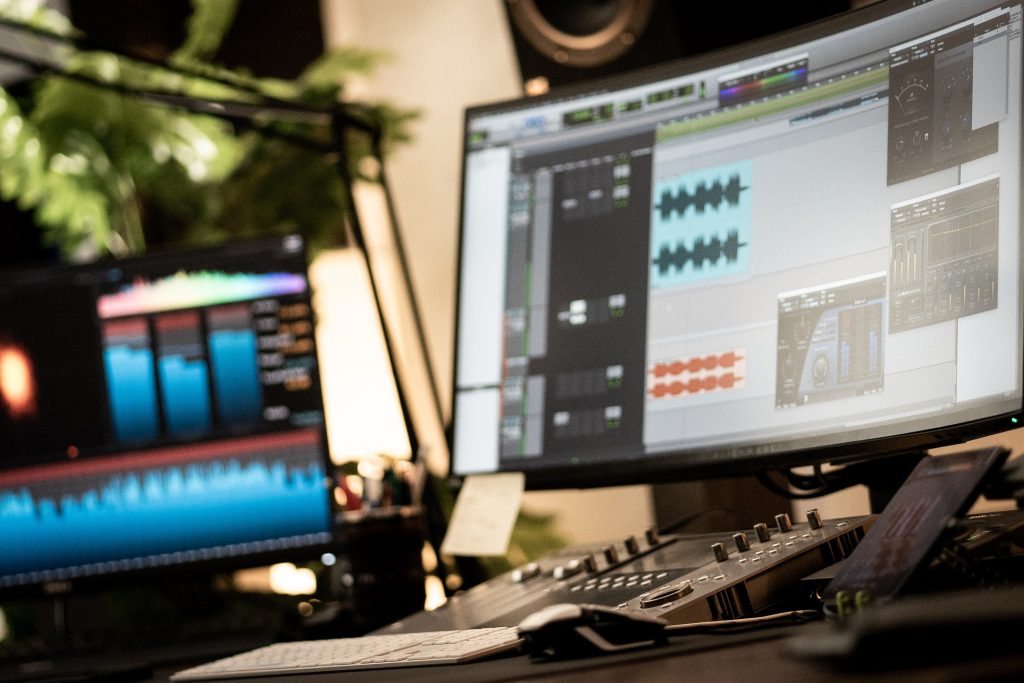 For decades now, Avid Pro Tools has been an incredibly popular choice for recording HQ audio. An industry standard with robust audio and MIDI functionality, Pro Tools has built a legacy of trust, innovation & dependability.
From the beginning, Pro Tools led with a greater emphasis on multitrack recording and audio editing, rather than sequencing virtual instruments with MIDI. It is now an industry staple and you'll find Pro Tools in most top studios.
Avid offers a subscription-based service with multiple pricing options for Pro Tools, whether you're using it as an individual, a student or a teacher or if you are part of an enterprise/institution. Payments can be made in one single annual payment of £249.99 (saving 17%) or in monthly payments of £25.00 – adding the flexibility of a month-to-month subscription.
Conclusions
As discussed above, a digital audio workstation (DAW) is software that is used to record, edit, mix, and produce audio and MIDI tracks. There are many different options available, with all sharing core fundamental functions and capabilities but each offering something unique.
By no means is it a one-size-fits all system and what works for one producer or writer might not work for another. Our best advice is shop around, do your research and avail of the free trials available.
It is an exciting time to be a music creator, with HQ audio technology at our fingertips, artists can dramatically improve their creative output and career trajectory, all from the comfort of their home studio.