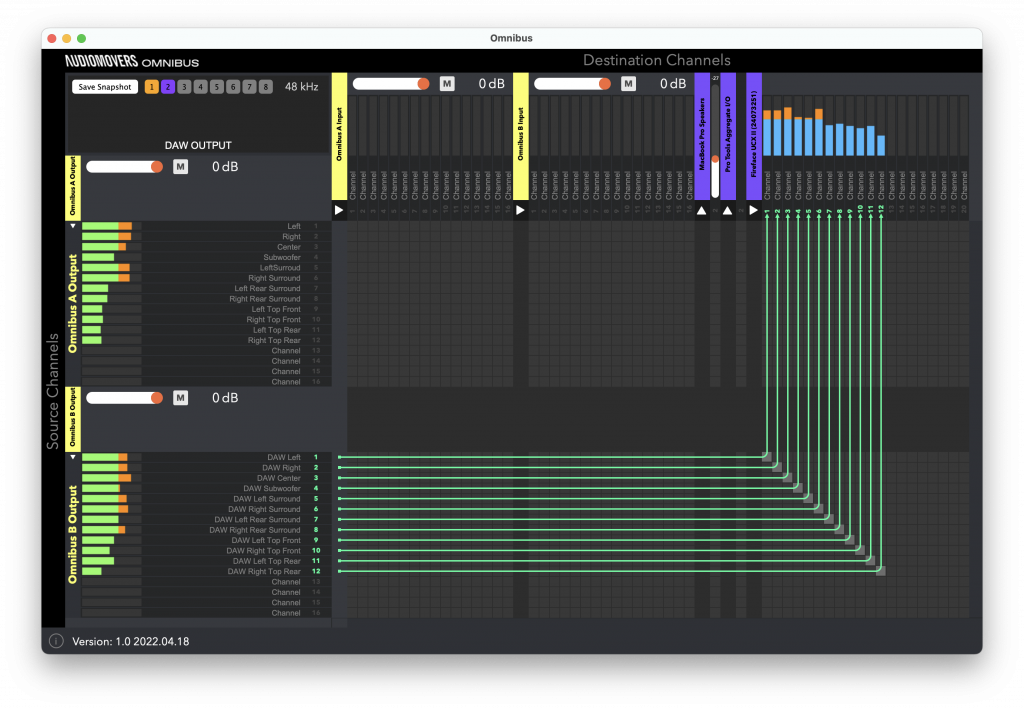 It's now possible to easily A/B test Dolby Atmos mixes without having to bounce out tracks. Using OMNIBUS, the new audio routing software from Audiomovers, you can instantly compare your mix from your DAW with published Atmos productions on Apple Music.
Step 1: Configure one of your OMNIBUS drivers for 7.1.4 Atmos Playback from Apple Music
– Open Audio MIDI Setup on your Mac. It can be found in the Applications/Utilities folder or you can call it up by simply typing 'audio MIDI setup' into Spotlight Search (Cmd + Space).

– Select the OMNIBUS driver you wish to use (e.g.OMNIBUS A) and Click the Configure Speakers button.

– From the drop-down menu, select 7.1.4 Atmos Surround and ensure each speaker is assigned to a specific channel.

– Control + click on OMNIBUS A and select "Use this device for sound output" to set OMNIBUS A as a default playback device in your system.
We are now ready for Atmos 7.1.4 Playback.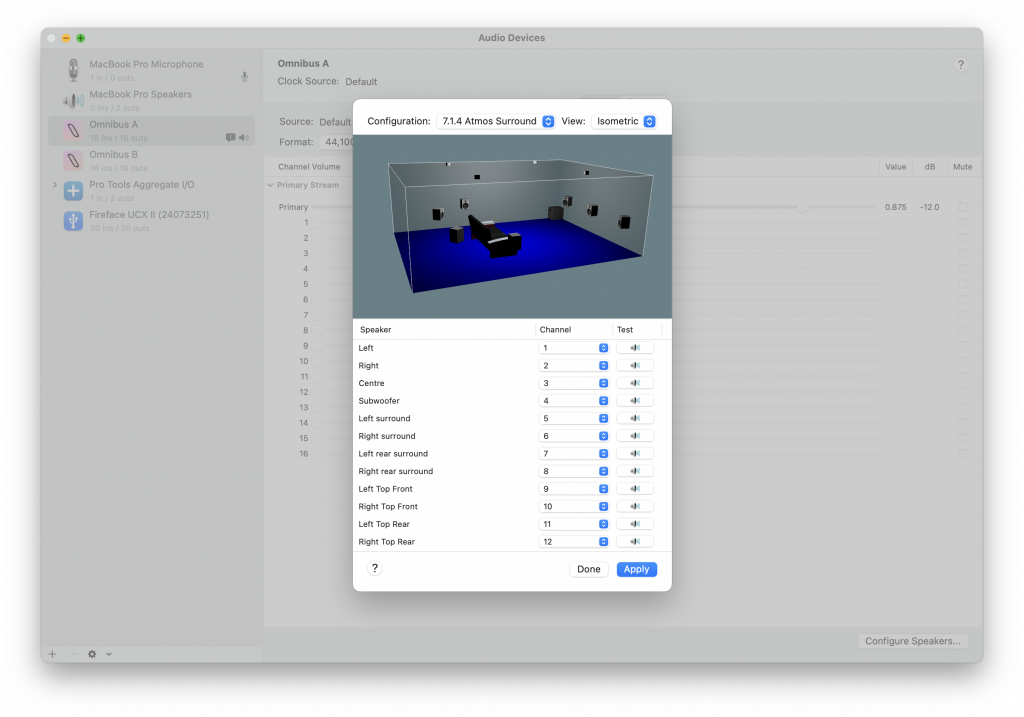 Step 2: Setting up your second OMNIBUS driver
– Next, you'll need to set your DAW's input and output devices to your other OMNIBUS driver.

– To do this, go to Preferences within your DAW and select OMNIBUS B as your output audio device.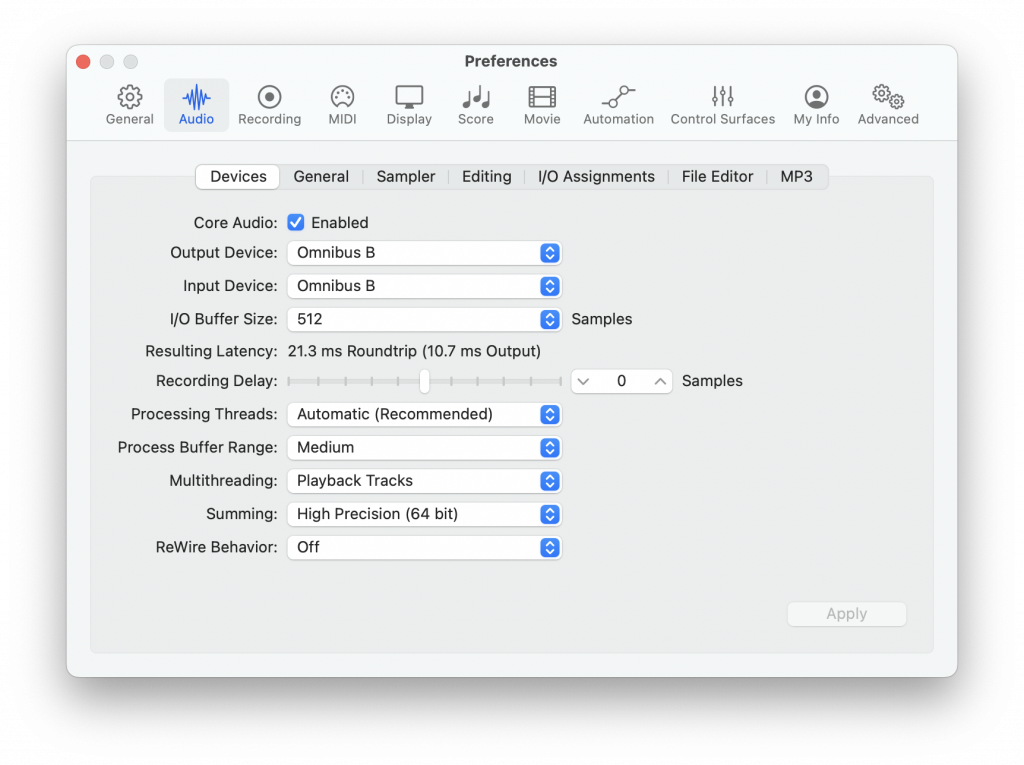 Step 3: Routing your OMNIBUS drivers
– Route OMNIBUS A to your output device and save a Snapshot. In our example, we're using the RME Fireback UCX II interface.

– Route OMNIBUS B to the same output device and save a second Snapshot.
The screenshots below will show you what your reference driver and your DAW driver should look like.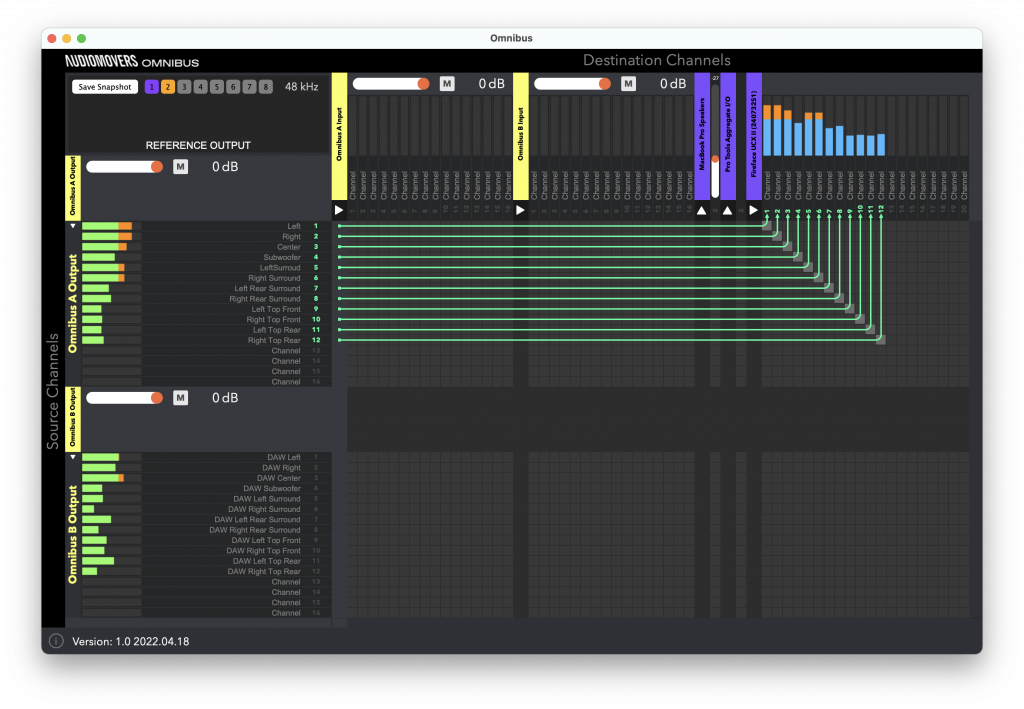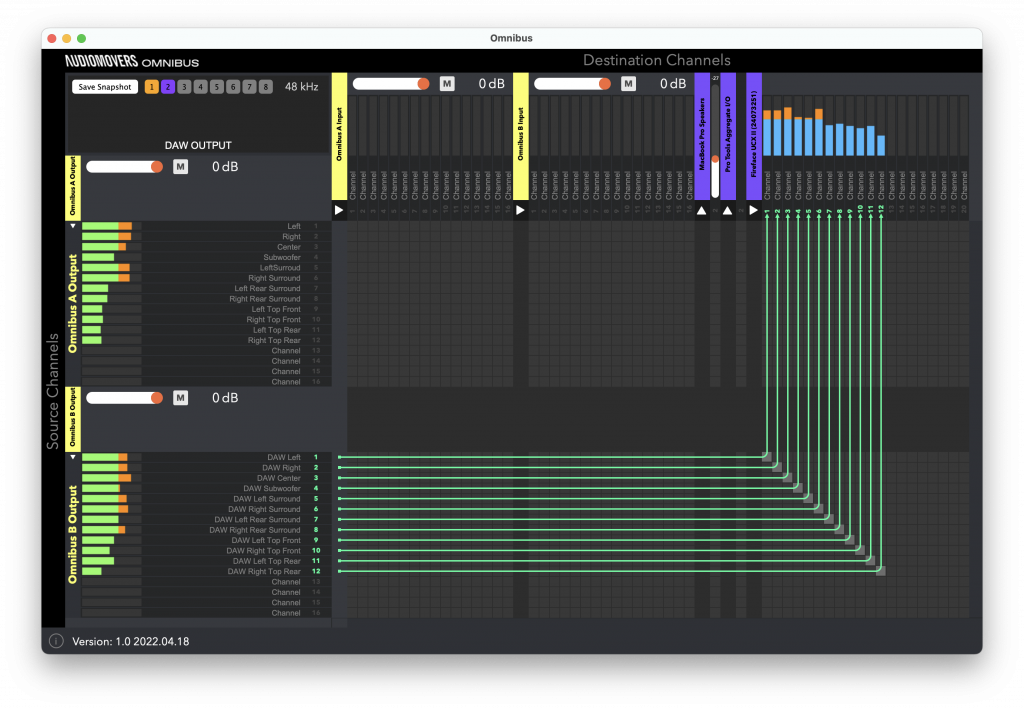 Step 4: Switch snapshots
– You can switch between your snapshots by either clicking on a snapshot number or by holding down Command and pressing the number on your keyboard. For example, CMD+8 will load snapshot 8.
From here, you'll be able to switch in between your two setups and compare the sound from each one. Feel free to contact us with any further questions.