A question many burgeoning sound engineers often wonder is "how do you become an Abbey Road engineer?" Abbey Road's engineers are one of their most valuable assets, carrying with them a wealth of experience, passion and expertise. It takes many years of hard work and dedication to reach the standards of the legendary Abbey Road engineer, and is often claimed that it takes less time to become a brain surgeon.
Senior engineer Andrew Dudman has spent the past 22 years in the engineering team at Abbey Road after completing his Tonmeister Music degree course at the University of Surrey, a path which he feels is paramount to securing his role at the studios. Andrew has since become one of the foremost British film scoring engineers, recording blockbuster scores such as Guardians of the Galaxy, Baby Driver, Gravity and Hacksaw Ridge.
As part of an interview from 2019 with MusicTech, Andrew shares more about his education in sound engineering and how it led to him to become an engineer at Abbey Road.
Discover Andrew's story to becoming an Abbey Road engineer
I did a four-year degree course [the Tonmeister programme at the University of Surrey], and it got me exactly where I wanted to be. Lots of these courses these days offer more contact with professionals – either in masterclasses or as guest lectures – than they ever have done in the past. So, actually, I think you're going to get more contact with current, working engineers, professionals, producers, now than you ever would have, in these educational establishments.
It's going to be a different way of learning than being in a studio. There aren't as many options out there right now, either. If you were sending your CV out to studios 15-20 years ago, there were loads more studios out there to apply to. Now, the best way is to get to know these visiting engineers, producers, musicians who come and lecture on these courses. And if you're good and you're asking the right questions, you'll get noticed. It's an excellent way to make industry contacts.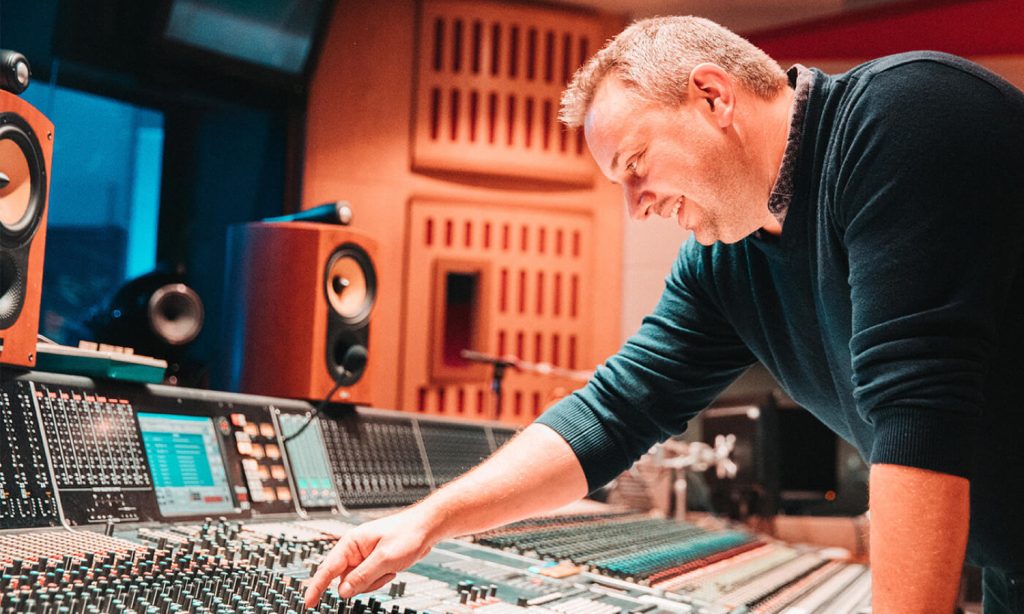 That's what I did. I got on my degree course, and I knew I wanted to do my work experience at Abbey Road in my third year [the Tonmeister programme offers a placement at the studios]. So I made it the focus of my first two years to get the Abbey Road position. I did that, then that put me at the top of the list of people for them to call back when they had a job going. I was lucky and after I completed my final year of studies, went straight back into employment, all because of the year's work experience and the honours degree. There's no way I would have got the Abbey Road position without having done the course. I am wholeheartedly for it. You've also got a degree if you want to change your mind further down the line in your studies or work. Having a piece of paper with a degree shows a certain amount of aptitude and commitment that translates into other industries.
It's worth noting there's many routes to becoming an engineer, and we'll continue to explore these in our #HowToGetHired series. You can read Andrew's full article on MusicTech where he answers further questions on monitoring and how best to improve your mixing skills.