The LISTENTO plugin and mobile app is the best way to stream lossless, studio-quality audio from any DAW to your Android device without having to transfer files or bounce out tracks. Here's how you do it.
What you'll need
The LISTENTO plugin for Mac or PC — why not use our 7-day free trial period to test it?
The LISTENTO mobile player for Android
Your DAW of choice.
Streaming audio from PC to Android
On your PC
Download the latest version of the LISTENTO plugin.

2. Open up the project that you're looking to stream and add the LISTENTO plugin to your Mix Bus (or at the end of the chain on your Master Channel if you are using Ableton Live or Logic Pro X and want to stream the whole track with all effects applied).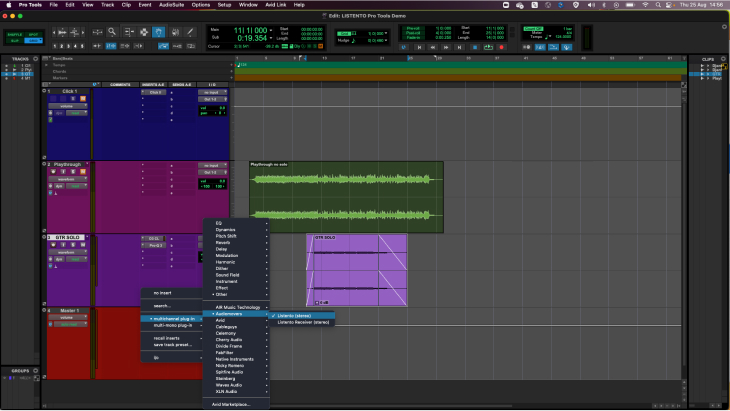 3. To switch between streaming the entire track and a singular channel (a guitar track, for example) simply solo the track you want to hear within your DAW.
4. Login to your Audiomovers account and press Start Stream, which will automatically copy the streaming link to your clipboard.
On your Android device
Download the LISTENTO mobile player for Android to your phone.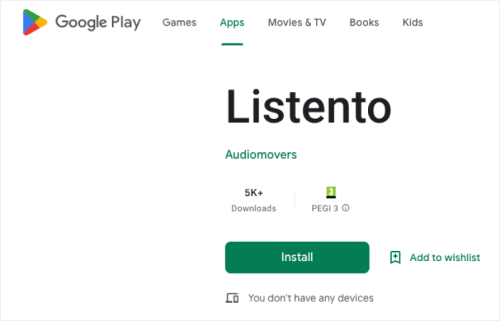 2. Open the LISTENTO mobile player on your Android device and click 'paste link and connect'. Once you've done this, you will be able to hear all of the audio on your DAW from your Android.
Check out our video below with producer, musician and content creator Ryan Donnelly to see how he uses this workflow to make sure his mixes are release-ready across all devices.