We're delighted to announce that LISTENTO Standard Plus is a finalist for the 38th Annual NAMM Technical Excellence & Creativity (TEC) Awards in the category of Audio Education Technology. 
Presented at The NAMM Show next April in Anaheim, California, the NAMM TEC Awards recognise the most outstanding products of the pro audio and sound recording industry, and the teams behind them. Audiomovers couldn't be more pleased to have received this nomination.
The Audio Education Technology category includes any books, programs, software, hardware systems and devices that are intended to promote knowledge of audio and musical topics. Whether it's being used for remote guitar lessons or teaching an entire class of music students, we're thrilled that a large contingent of LISTENTO Standard Plus users utilise the software for audio educational purposes.
Educator and lead guitarist of heavy metal quintet Ice Nine Kills Dan Sugarman explains how he uses the software to run virtual guitar lessons:
"Not being forced to only teach in your area was a luxury that Skype and Zoom somewhat afforded. However, the kicker with them was that there were always audio quality issues. For instance, you'd be trying to explain a really intense arpeggio idea let's say, but your mic is picking up sounds from around your room – and that's just not helpful to hear during such a detailed type of lesson. Having that direct line of high-quality audio is super helpful. Even if it's just a practising session with a student, I'll still run my guitar through Logic and send a LISTENTO link.
It's completely upped the fluidity and flow of how an online session can be. I'm not gonna lie, low-quality, online sessions with audio cutting out and glitches don't excite you to come back. So this workflow gives you a better likelihood of retaining students and generating that mentality to do something great together."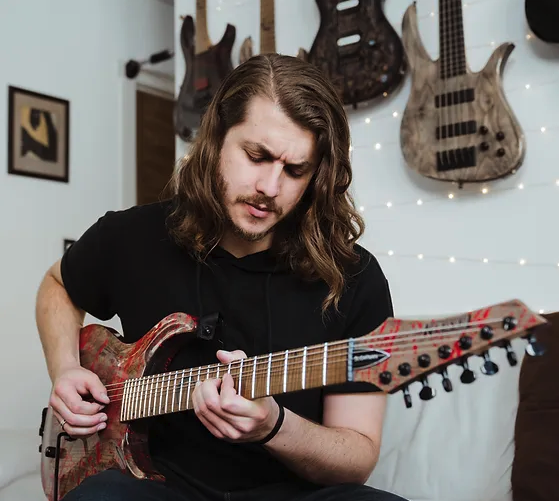 LISTENTO is the industry standard software for remote audio collaboration. LISTENTO Standard Plus allows for up to 150 simultaneous listeners, custom branding, and numerous security features, allowing users to stream up to 32-bit PCM/96kHz multi-channel audio in real time directly from your DAW or the standalone application. Collaborators can listen to your stream through their browser, mobile player, LISTENTO Receiver DAW plug-in, or standalone app.
For invited members, voting in each category will begin on 21 December and end on 1 March, 2023. We wish all nominees the best of luck and look forward to seeing you in Anaheim next year.
Discover the full list of nominees here.