Audiomovers are uncovering the biggest pinch-me-moments that the world's most esteemed producers, engineers and mixers have experienced, from working with childhood heroes to winning Grammy Awards and No.1 Records, discover it all with #PinchYourself.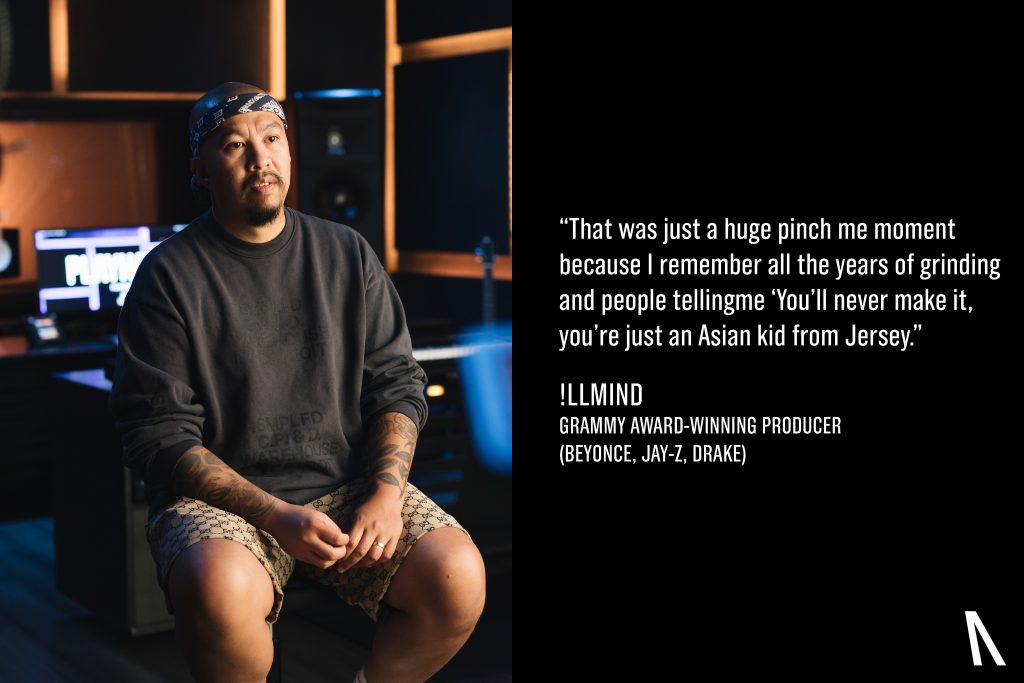 As part of our #GrammyAwards celebrations, it felt fitting to launch the series with !llmind, who describes that goosebumps moment when he won his first Grammy at the 61st Awards for his work on Jay Z and Beyonce's The Carters album 'EVERYTHING IS LOVE' and everything changed.
WATCH FULL VIDEO
TRANSCRIPT
I was at the Grammys, I think it was 2019. The nomination was for Jay-Z & Beyonce, the Carters album, the first song I did on there.
And the moment that they opened the envelope and said Jay-Z, Beyonce, Carter's, I just like I flipped, like my heart just like flipped upside down. And I was like, Holy shit, like, after all these years, and after all these moments, you finally are a Grammy winner.
You know, it's like one thing to like, be nominated, but like to actually have a winning Grammy. It's a whole other category of where that puts you.
And so yeah, that was just a huge like, pinch me moment because I remember all the years of grinding and people telling me you'll never make it and like you're just an Asian kid from Jersey. You can't do hip-hop beats. You can't do house beats you can't do this. And it was just another like feather in the cap.
Just keep focusing and doing what you're doing because whatever you're doing is like working and you won to Grammy so like just keep going.