Abbey Road Studios has always been at the forefront of innovation. We're thrilled to now be part of this incredible story and together help continue pioneering the way for the future of music technology. As part of our new series, we are delving into some of the ground-breaking innovations created at Abbey Road – and give you an insight into the stories behind them. This week, it's the legendary Ken Townsend's very own Artificial Double Tracking.
Artificial Double Tracking is one of the most iconic of all Abbey Road tape effects. It was created by EMI Technical Engineer and later Studios Manager Ken Townsend for The Beatles to avoid them having to continually re-record vocals to create multi-layered vocal effects.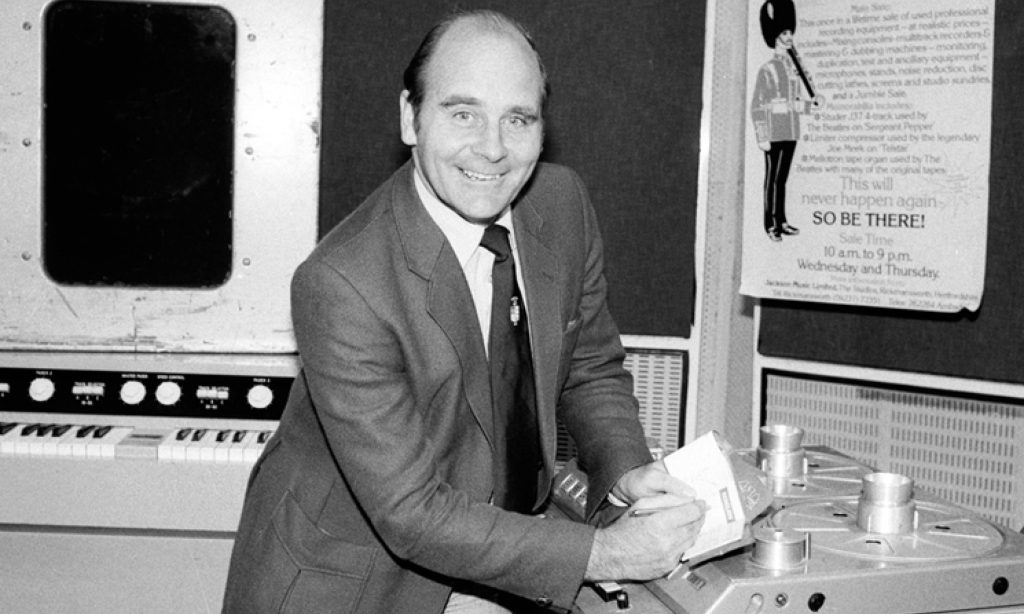 To solve the problem, Townsend made use of the fact that the Studer four track machine had two replay outputs on each track. The first was the synchronous output from the record head and the second was from the replay head itself. These were about one and a half inches apart. He realised that by taking the sync output from the Studer and putting it into the record of an EMI BTR 2 mono machine, then the two replay outputs would be fairly close time wise if it was to run at 30 ips.
However by running the BTR on frequency control fed from a Crystal Oscillator it should give perfect double tracking with the time differential controlled by hand. It worked perfectly and he also considered that by putting one of the two outputs through a 180 degree phase shift, wobbling the oscillator dial, then phasing could be achieved. This again worked without any modifications.
The beauty of ADT was that you could move the second voice either before or after the original voice. By having the capstan motor of the BTR on frequency control, controlled by the oscillator, the number of milliseconds between the two voices was totally controllable but normally between 8 and 12 milliseconds.
The introduction of ADT was a milestone in the history of sound recording, and the technique was used heavily on many recording sessions at Abbey Road Studios.
Pictured here is the Levell TG-150m Oscillator which now sits pride of place in Abbey Road Technical Engineer Lester Smith's office. The ADT method used the oscillator to provide the vari-speed which lent the effect of human touch.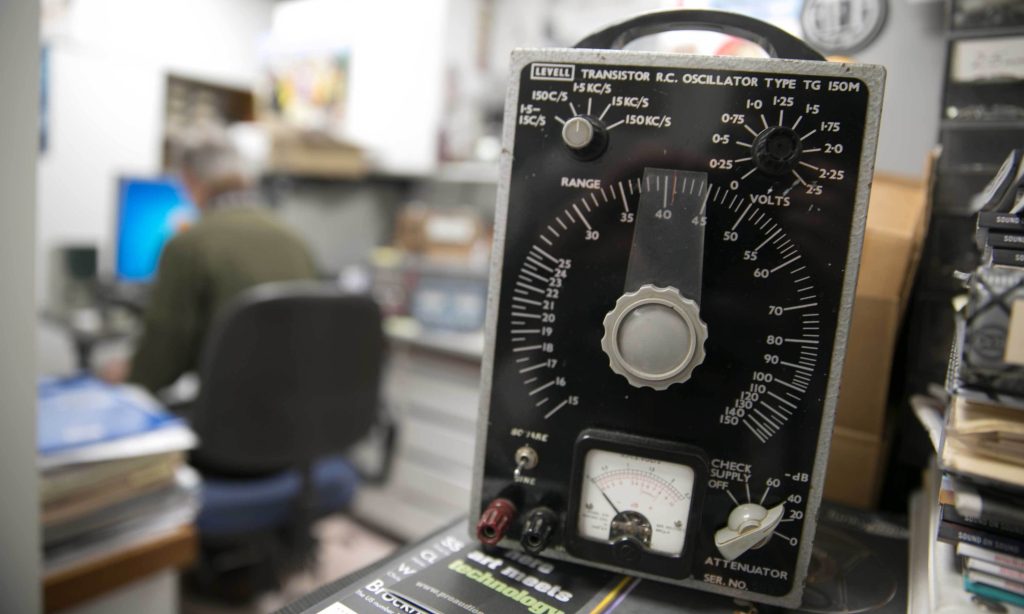 Try Waves Reel ADT plugin which emulates the iconic process of Abbey Road's Artificial Double Tracking.
A special thank you to Ken Townsend for providing us with this information and inventing the process of ADT.