In 1968, the introduction of eight-track recording and increasing sonic experimentation by The Beatles and other groundbreaking artists meant that the capabilities of Abbey Road Studios' REDD.37 and REDD.51 consoles were being stretched. This called for a new desk. The name of the console was TG12345, with the TG being an acronym for The Gramophone Company.
Designed by former chief engineer Mike Batchelor from 1968 to around 1974, the "TG12345" series became the last of the EMI-only designed studio desks.
These were much larger than the REDD consoles and had many more features including three times as many mic inputs and a compressor/limiter on every channel. Every TG desk has a distinctive character, each producing a sound slightly different from the next.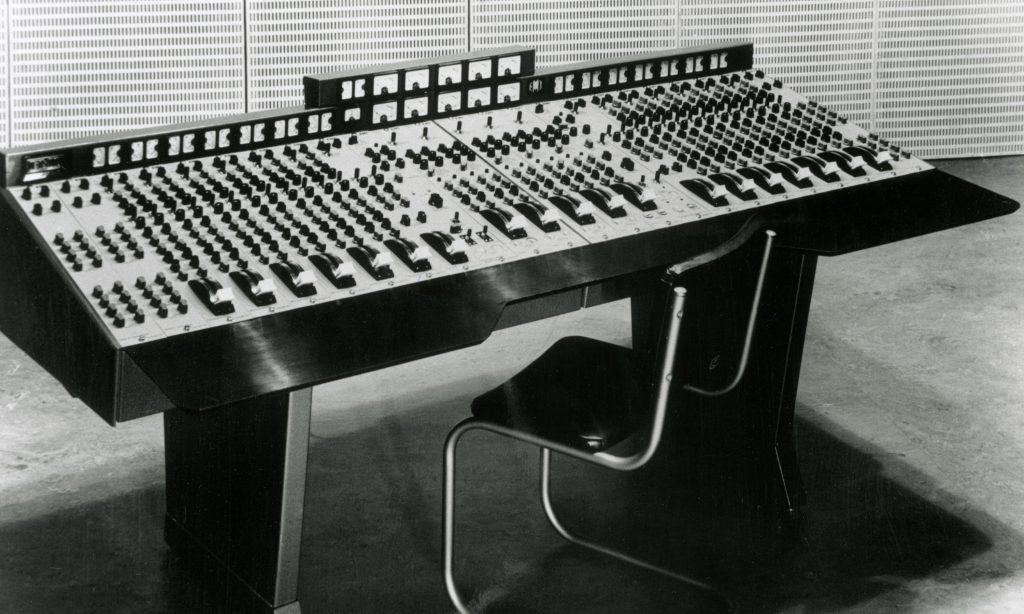 TG was an acronym for The Gramophone Company. The Gramophone Company merged with Columbia Records in the 1930s to form EMI (Electric and Musical Industries) but the loyalties to The Gramophone Company remained so much so that employees became known as TG men. The name has continued to be used as part of Abbey Road Studios' collaboration with Chandler Limited in their TG series of products. From the TG-1 Limiter to the TG12345 MKIV EQ which draws its influence from the circuitry and components of the original TG desk.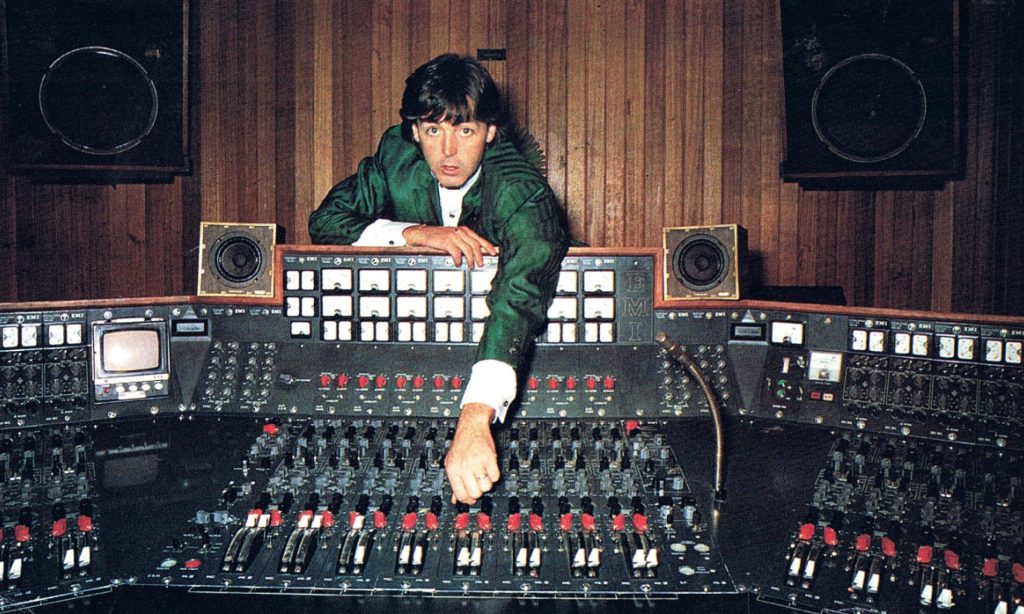 In 2014 Abbey Road created the EMI TG12345 Channel Strip plugin in collaboration with Waves Audio. Thanks to meticulous component modelling, it captures every celebrated feature of the original console: the input mic preamp, the harmonic distortion, hum and noise, the bass and treble EQ bands from the mic cassette, and the console's famous compressor/limiters.