Building on a legacy of more than 90 years of groundbreaking technological advances at Abbey Road Studios – from the creation of stereo and recording techniques such as Artificial Double Tracking (ADT) to the blueprint for the modern recording console and more recently their music tech incubator Abbey Road Red – the studios has always been at the forefront of innovation. We're thrilled to now be part of this incredible story and together help continue pioneering the way for the future of music technology.
To celebrate, we are going to begin delving into some of the ground-breaking innovations created at Abbey Road – and give you an insight into the stories behind them. We begin this series with the Holy Grail of smooth compressors, the RS124. It's a piece of gear which we couldn't take our eyes off when filming with Abbey Road's head of audio products Mirek Stiles for our OMNIBUS films.
The RS124 Compressor was THE secret weapon of The Beatles. Specially modified by Abbey Road engineers, it was also used on recordings by The Shadows and The Zombies.
The compressor was brought in from America to be used as an automatic volume-control device. Finding it not quite up to their high standards, the technical engineers at Abbey Road redesigned it. The new design was called the EMI RS124. Just a few dozen were made, and only a very small number survive today.
Naturally, no RS124 unit sounded the same. Favoured by Geoff Emerick for punchy bass sounds, by Ken Scott for lush guitar treatment and by Norman Smith for lightly glueing the entire rhythm bus. Abbey Road engineers would typically push the input of the RS124 deep into 15-20 dB of gain reduction, producing wonderfully lush results on numerous sources.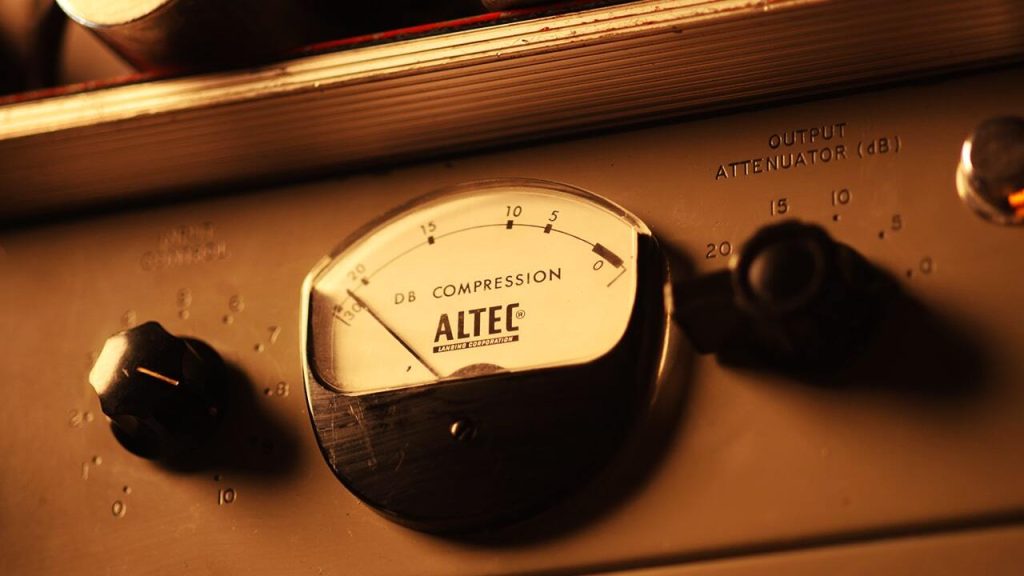 Following years of storage, it was producer Jon Brion who managed to rediscover this legendary piece of gear. Mirek Stiles, recounts the story: "Whilst working with producer Jon Brion on a Fiona Apple record, Jon managed to befriend legendary Abbey Road microphone technician Lester Smith. Lester told Jon he had found three RS124s in the back of a dusty old cupboard. He didn't know if they worked, but would open them up and have a play. The next day Lester entered the studio with one of the units and, although a little noisy, he managed to get the unit up and running in full working order. Jon jumped at the chance to try it out and immediately put a bass guitar through the unit – the same recording chain Paul McCartney used on almost all his Beatles recordings. I remember all of us just looking at each other and saying, that's the sound — the sound that no one had used on a recording since the early '70s."
The exact secret of what went on inside those units was kept a secret until Abbey Road Studios started working with a really talented hardware designer called Wade Goeke. His company Chandler Limited re-created the first-ever true Abbey Road RS124 compressor, allowing modern music makers all over the world access to its beautiful sonic qualities. The ultra rare piece of kit has also been emulated into a software plugin through Waves Audio, which is the only one approved by Abbey Road Studios. Try for yourself now!