Audiomovers' co-founder and head of product Igor Maxymenko recently spoke to Clive Young for an interview with Mix Online.
Their conversation was as seamless as LISTENTO's functionality and included reflections on the origins of Audiomovers, how Igor got his start in the pro audio industry and when he decided it was time to develop his big ideas into new products.
Along the way Igor met a software engineer, industry veteran, and soon-to-be cofounder, Yuriy Shevyrov. They decided to join forces and create what is now considered the industry standard plug-in for remote audio collaboration, LISTENTO.
'We decided to team up and try to build something we felt was missing that sound engineers would appreciate: a remote collaboration plugin." – Igor Maxymenko
Writing code in Kyiv, Ukraine, Yuriy created a working prototype in three weeks in 2017. Soon, Audiomover's leading product, LISTENTO, was released and began making waves in both the U.S. and the U.K., growing a dedicated user base in the process.
This user base would continue to expand throughout the years, and with improved functionality and a more comprehensive range of audio streaming capabilities, what was once a two-person operation, quickly grew into a multi-person undertaking spanning continents, cultures and industries, in turn connecting people through high-quality audio on a global level.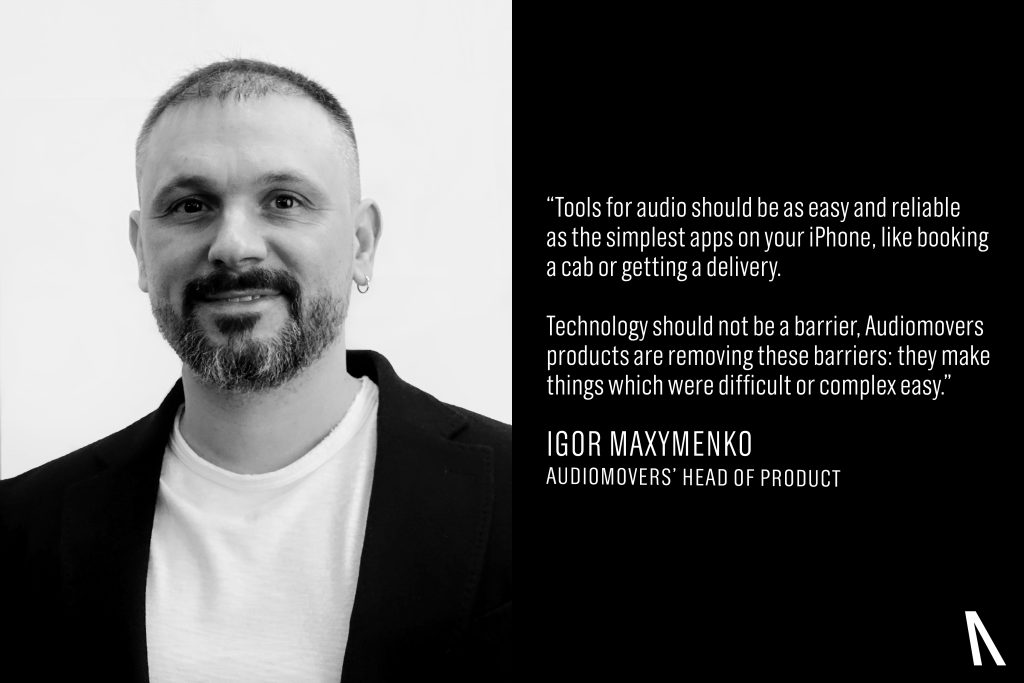 Abbey Road Studios acquired Audiomovers in 2021, and since then, we have continued to gain pro audio industry recognition from all over the world, with LISTENTO recently winning a 'CEDED Audio Excellence Award' in Japan and receiving a nomination for a NAMM TEC Award in the Outstanding Technical Achievement category of Audio Education Technology.
With many new products on the way, Audiomovers continues expanding its reach to new audiences worldwide. Carefully and intentionally reshaping the workflow of music creators, audio professionals and industry personnel, turning complex ideas into seamlessly integrated products, making it easier than ever for people to connect and share high-quality audio, no matter where you are.
Head to Mix Online to read the article in full.